After our experiences with Granite Gear's Lutsen 45, the news that they were coming out with an update to the well-received Crown backpack perked our ears up. Among other things, word came to us that it would have a lid as opposed to just a roll-top closure, and to us that automatically gave it a new level of street cred. Yeah, ultralighters want to strip every feature, but for the vast majority of us a better organizational system is worth a few ounces. So, when the Granite Gear Crown 2 backpack arrived at our door, we were ready to put it through its paces!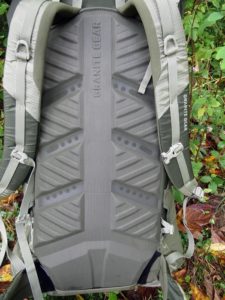 And, we were immediately wowed by the weight/feature ratio. At just 2 lbs, 9 oz on our scale, the Crown 2 is substantially lighter than the much smaller Lutsen. That's impressive, given the generally similar range of features. So, we looked hard to see where the differences lay, and it became obvious that a significant part of it was in the suspension. The Lutsen series sports a very stiff framesheet and thick backpad; the Crown 2, a much more flexy and thinner setup. And while they use the same RE-FIT hipbelt, the shoulder straps on the Lutsen are sturdier. Finally, the Lutsen allows you to adjust for torso length; with the Crown, you choose one of three sizes, with no adjustment in the field. Okay, now the question is…what works better?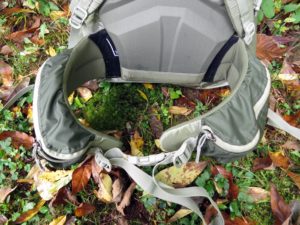 After a ton of miles, the answer is…it depends on how you use it. The Crown 2 swallowed a lot more gear, but when it was HEAVY gear, we found that the suspension really didn't provide as much support. Hip-challenged testers found that the Crown 2 didn't sit quite as well due to the thinner lumbar pad; the pack had more of a tendency to slide down over the hips and butt. And finally, when we were scrambling hard in rocky, twisty terrain, the Lutsen locked in to our bodies more firmly, making it easier to crawl upside down and sideways through downed trees in tight gullies and the like.
But, when the terrain was more open and the gear lighter, the Granite Gear Crown 2 really came into its own. The larger volume and lower weight meant, for instance, that we could add a Helinox Chair One with virtually no weight penalty and still have more room than we'd had in the Lutsen for all of our other gear. That's a huge improvement in comfort and enjoyment on a trip (particularly for our testers who are getting older and creakier and crankier about sitting on the ground all evening). And, being able to have more INside the pack rather than hanging on the outside leads to a more stable carry in most circumstances in which most hikers will find themselves.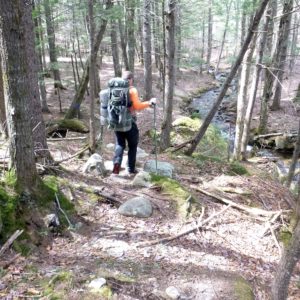 While the Granite Gear Crown 2 isn't technically a waterproof pack (no seam taping and sealing), we found it to be pretty close in most situations. The roll top closure, which in our opinion does make loading the pack more difficult, creates a seal that even the most windblown rain can't get through (ah, tradeoffs). And all of the nylon and zippers are treated with waterproofing that, so far, hasn't started to show any signs of wearing out. We haven't taken the Crown 2 through any truly major monsoons, but we've had it on when WE got plenty wet, and nothing inside the pack did. Kudos.