It's easy to see the attraction of a big, glamorous resort with a tall mountain and widely varied terrain; lots of fast lifts, snowmaking and grooming; an array of lodging and restaurant options nearby. It's a complete package all laid out for you—sort of Disneyland in white. But those aren't your only option. There are also what I call the "defining mountains," hills so iconic that if you haven't skied or ridden them you can't say you've truly sampled eastern slopes.
Then, there are lots of, for want of a better word, "local" hills sometimes near cities, sometimes near areas with lots of second homes, where families gather, kids learn to ski and ride and tear up the slopes in happy packs, adults join race leagues and challenge their friends. Great fun for all.
Lost in among all these options are what I call the forgotten favorite ski hills. Sure, they have a following of regulars—that's how they stay in business. And for some lucky people, these are their "local" hill. But they don't have the cachet and all the extras of a "glam" resort, they don't have big advertising budgets, and very few people put them on their "defining mountains" list.
I'm an adventurer and an explorer by nature. I love to see/try different places. My suggestion: at least once or twice this winter, get out and try sliding on a forgotten ski hill. You may find a favorite gem you'll treasure forever.
 Forgotten Favorite Ski Hills Maine: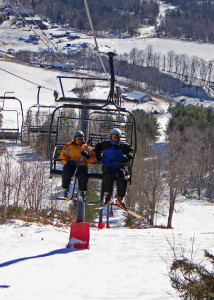 Mount Abram in Locke Mills, Maine. A wonderful family hill with nicely balanced terrain with some serious steeps, lost in the shadow of nearby Sunday River.
Saddleback in Rangeley, Maine. Saddleback is growing rapidly, with a beautiful new base lodge, new lifts  and sprouting development. Get there and explore its twisting trails before it changes completely.
 Forgotten Favorite Ski Hills Massachusetts:
Berkshire East in Charlemont, Mass. Plenty of good terrain for skiers and riders of all ability levels to enjoy for a day or two—try it when Mount Snow and Jiminy are crowded.
Catamount in South Egremont, Mass. Lots of cruising terrain with a separate beginner lift and some fairly serious steeps.
Ski Butternut in Great Barrington, Mass is mellow and fun.
Forgotten Favorite Ski Hills New Hampshire
The Balsams in Dixville Notch, N.H. Your own private ski area—miles from nowhere. It's been closed for some years but may soon be returning as the biggest ski area in the east!
Black Mountain  in Jackson, N.H. Faces south and the perfect refuge when the wind is blowing at Wildcat.
Dartmouth Skiway  in Lyme Center, N.H. Friendly, fun, with two separate peaks to explore—surprisingly easy to access off I-91.
Forgotten Favorite Ski Hills New York
Belleayre Mountain in Highmount, New York. The quietest of the Catskill areas—a gem mid-week.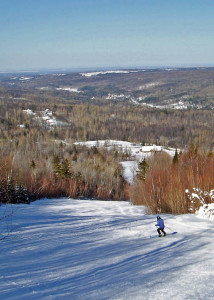 Titus Mountain in Malone, New York. Friendly mountain, great daytrip for a change of scenery from Lake Placid/Whiteface.
 "Forgotten Favorite" Ski Hills Vermont
Bolton Valley in Bolton, Vermont. A seriously fun and challenging hill that spawned the DesLaurier brothers of Warren Miller fame.
Bromley Mountain in Peru, Vermont. Faces south, great terrain, quiet most weekdays.
Burke Mountain in East Burke, Vermont. A Big mountain with lots of variety, gorgeous views  and a beautiful base lodge. Growing fast, get there soon!
Magic Mountain in Londonderry, Vermont. This is where instructors and ski atrollers from Stratton and Okemo go to find more challenging terrain on their day off . . .
Middlebury Snow Bowl in Hancock, Vermont. This gem has terrain for everyone, isn't crowded even on powder mornings.